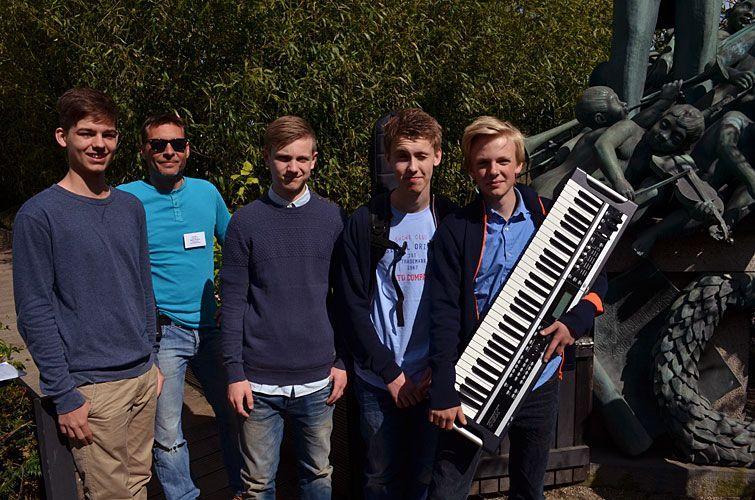 The danish band Crossroads from Roskilde Kulturskole performed live in Tivoli Gardens May 3rd 2014.
Band consists of Oliver Skou-Due (Keys/Vocal), Mads Sørensen (Guitar), Emil Højenvang (Drums) and Sebastian Brydesen (Saxophone) with Mark Johnsen (Bass)
Setlist for this show featured the following covers:
Video shot using Panasonic and Sony cameras, audio recorded using Zoom audio recorder. Editing done in Adobe Premiere.